Species Accounts
Species accounts provide a summary of the 249 birds documented in Minnesota during five summer seasons, from 2009-2013. Read about the history of their presence in Minnesota since the 1800s and their breeding habitats, population status, and conservation. Each account includes maps and graphs depicting surveyed abundance across the state.
Interactive Maps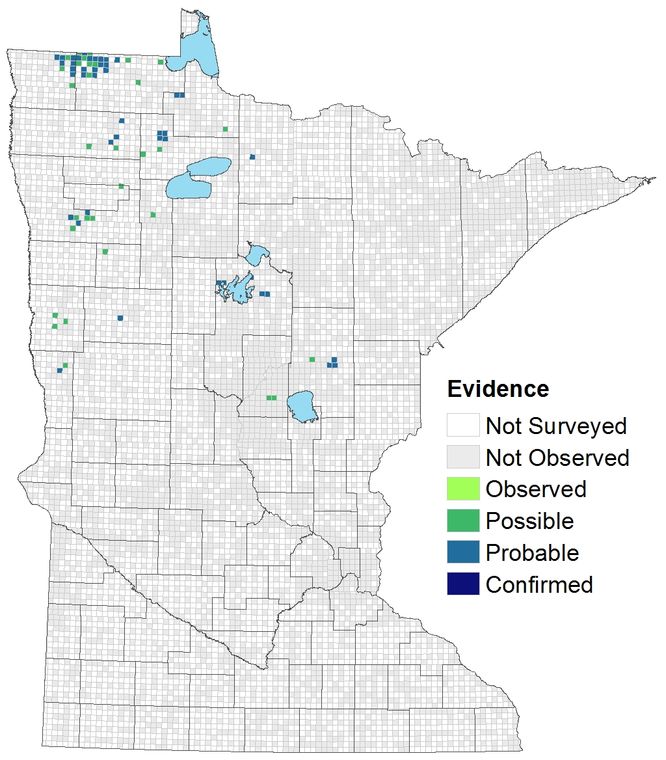 Coturnicops noveboracensis
Use our interactive maps to see exactly where the birds of Minnesota have been breeding. Evidence of breeding is scored based on a number of factors. Our interactive map uses these color coded indicators to display likelihood of breeding.